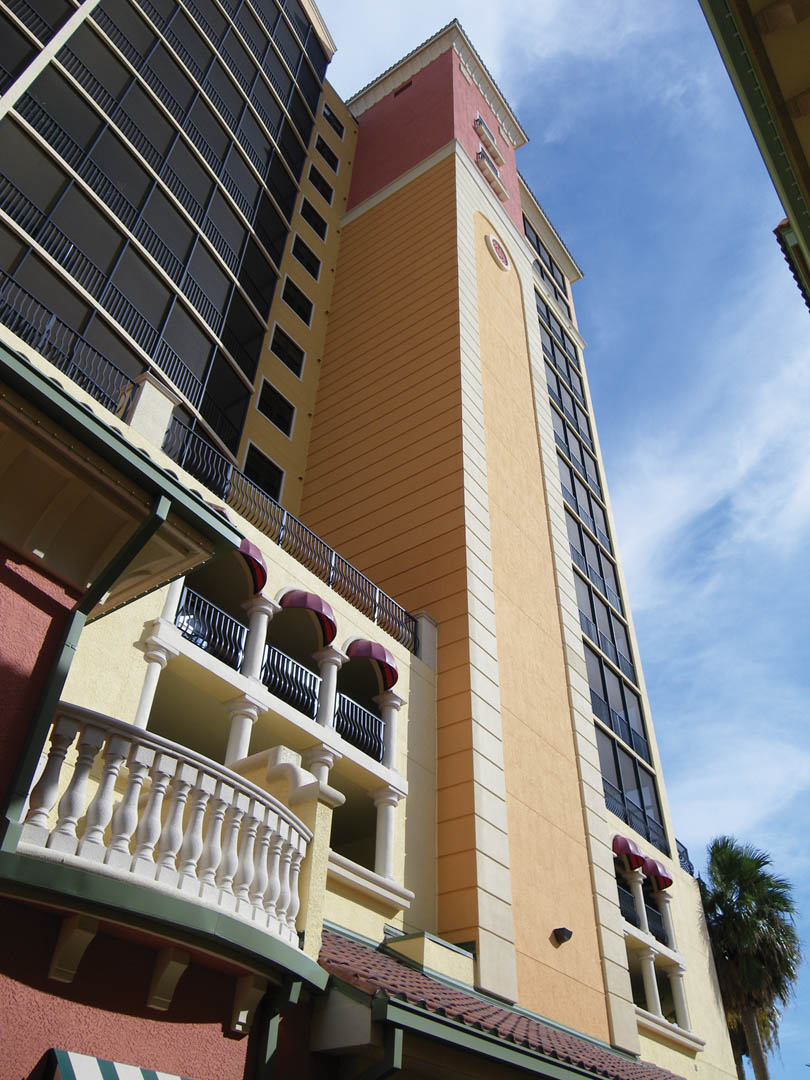 Mike Banson recently handled the last sale of a bank-owned condominium at the 13-floor North Star Yacht Club on the Caloosahatchee River in North Fort Myers.
That's a sign of the times in Southwest Florida, where the condo market has enjoyed a resurgence in the past year as single-family prices bounced back from the depths of the recession.
"I was the on-site agent for about six years, selling out all the bank-owned units," said Banson, of Vision One Realty Group — the last unit, a penthouse, went for $531,000.
Naples-based land-use consultant Michael Timmerman, president of MJT Realty Economic Advisors, said the condo sector is doing well for sales prices, although for larger projects the cost of construction still makes it impossible to build new ones.
Projects building on a smaller scale have had better luck.
Jeff Barney, spokesman for Santa Luz LLC, said the company's condominium Santa Luz, which started sales in February, is sold out of all but two units of the 20 in its first phase.
The project, off Daniels Parkway east of I-75 near JetBlue Park, consists of buildings with four units in each one.
"We had a very busy season," said Barney, adding that another eight units will go up for sale within three weeks with 36 more to come.
"Most of the buyers we have are snowbirds and what they really get drawn to is the maintenance-free lifestyle," he said. "They can leave for six months and come back and everything looks exactly the same."
Because of its location in Gateway, Barney said, "We're getting some young families. The last two we sold have been to folks about 40."
Commercial real estate broker Steve Luta said he thinks there will be interest by builders in smaller projects in and around downtown Fort Myers.
That could offer a more urban lifestyle with buildings situated near the jobs, restaurants and nightlife of downtown, he said. "Some people don't want the single-family home, lawn maintenance, pool, and all that stuff."
Gary Tasman, founder and executive director of Cushman & Wakefield Commercial Property Southwest Florida, said new construction such as Santa Luz and Neill Communities' Villa Palmeras, are selling well in Lee County.
"There are already home builders building condos and they're selling as fast as they can get out of the ground," he said.
There would be a market for new high-rise condos as well, Tasman said, but that sector — hard hit when the market imploded at the end of 2005 — is still being sold cheaply enough that the cost of new construction is far more than buying an existing one.
Banson said that's the case at North Star, where "a lot of the units may be in the $150-per-square-foot range. It would take $300 a square foot to build this product again."
Towers will first rise again directly on the Gulf of Mexico between Estero to Marco Island, he predicted.
For that type of construction, "The prices need to push $500 a foot to be viable right now," he said. "It's probably $400 right now."
Still, Tasman said, prices are rising fast and new Gulf-front towers may come sooner rather than later. "It wouldn't surprise me if we hear an announcement of a new Gulf Front tower within the next 12 months."
Connect with this reporter: @DickHogan (Twitter) or email dhogan@news-press.comBy Dick Hogan
Condo costs
The cost per square foot of building a Gulf-front skyscraper condominium:
• $250 hard construction costs
• $75 soft costs (marketing, advertising etc.)
• $81 25 percent developer profit
• $101 land