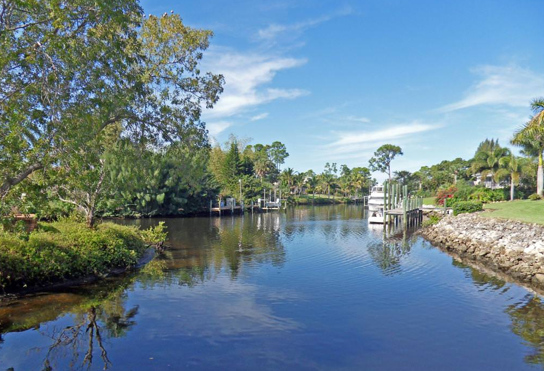 • Farmers Market Fresh farmers market located in the large field next to Gulf Coast Village. This farmers market will be every Thursday from 7 a.m.-2 p.m. Locally grown produce, fresh pickles, jewelry, plants, sunglasses, food trucks and a lot more come check it out. Gulf Coast Village, 1333 Santa Barbara Blvd., Cape Coral, 785-8361.
• Southwest Florida Marine Mammals Learn about the fascinating marine mammals found in our local waters, where you can go to see them and what time of year is the best time to look. (All Ages). 2-3 p.m. Rotary Park, 5505 Rose Garden Road, Cape Coral, 549-4606. CapeParks.com
• In-Door Cardio Tennis Program An indoor tennis experience that is a lot of fun and will burn calories. Instructor Paul Segodo is a former Davis Cup professional tennis player from the country of Benin who came to America at the age of 9 to represent his country playing tennis. He has provided tennis instruction for more than 10 years to students of all ages and all tennis levels, and he still competes regularly. 8-9 a.m. $12. Lake Kennedy, 400 Santa Barbara Blvd., Cape Coral, 574-0575.
• Karate for Self Defense All techniques are taught by Hilmar Fuchs in a fun, safe atmosphere. Participants do not need to be well coordinated or in top physical condition. Class typically meets on Fridays and sometimes on Saturdays from 9-10 a.m. Be sure to get an accurate schedule from the park office or instructor. Please register in advance. 18+ years. noon-4 p.m. $35 Cape Resident / $53 Non-Cape Resident. Eco Park, Four Mile Cove Ecological Preserve, East end of S.E. 23rd Terrace, Cape Coral, 549-4606. CapeParks.com
• Cape Coral Farmers Market Approximately 100 of Southwest Florida's finest vendors offering fresh, local and healthy produce and foods. Certified organic produce, Gulf-fresh seafood and Pine Island clams, fresh breads, pickles and olives, native plants, fresh cut flowers and orchids, cheeses, homemade jams, jellies and sauces, local honey and more. Live music each week, twice a month antique and craft Market. 8 a.m.-1 p.m. Club Square in downtown Cape Coral, SE 47th Terrace and SE 10th Place, Cape Coral, 549-6900. capecoralfarmersmarket.com
• Cape Coral Hobby Club Learn card making, scrapbooking, knitting, crocheting, jewelry, bunka, seasonal crafts and more. The cost is $1. Meet every Monday from 9-11:30 a.m. Cape Coral Yacht Club. Driftwood Parkway, Cape Coral. $1. 560-5472.
• Zumba Fitness Ditch the workout and join the party! Brickhouse Cardio Club offers a fun and supportive atmosphere where you can focus on your fitness goals. Come out, get fit, make friends, and have fun. Call Carrie for information at 239-424-6111. Mondays and Wednesday-Saturday from 10-11 a.m.; Monday-Friday, 6-7 p.m. $7 per class or memberships for unlimited classes. Brickhouse Cardio Club, 311 Del Prado Blvd., Cape Coral, 443-0061. brickhousecardio.com
• Free Tom Allen Memorial Butterfly House Tour every Monday, Friday and Saturday at 10:30 a.m. Reservations are not required. Courtesy of the Friends of Wildlife. Donations accepted. Call 549-4606, email rotaryparkinfor@capecoral.net for information. Rotary Park, 5505 Rose Garden Road, Cape Coral. capeparks.com or ccfriendsofwildlife.org
• Cape Coral Quilters Guild Meets every Monday from 10 a.m.-3 p.m. and welcomes those interested in quilting. For details, call or email Dianne Zinszer at 220-4555 or dezinszer@yahoo.com or go to capecoralquiltquild.com. They also accept donations of fabric to be used in our charity quilts. Annual dues $25. Christ Lutheran Church, 2911 Del Prado Blvd. S, Cape Coral.
• Nar-Anon Meeting If you are the relative or friend of a person with a drug problem, the Nar-Anon Family Group may be able to help solve your side of the problem. Nar-Anon helps the family of the user attain serenity and a more normal home life, regardless of whether or not he/she has stopped using. Meetings are every Wednesday at 7:30 p.m.. IUPAT Union Hall, 814 SE 46th Lane, Cape Coral. 1-888-947-8885.
• Sunset Celebration Experience the beauty of Southwest Florida's amazing sunsets at the Cape Coral Yacht Club for the Sunset Celebration on the first Wednesday of every month. Listen to live music on the beach by Barbara Dexter, shop from over 40 vendors selling unique crafts, jewelry and other gift items, or take a stroll on the pier and watch the beautiful sunset. A free shuttle will run every 15 minutes from 4820 Leonard Street. 5-8 p.m. Cape Coral Yacht Club, 5819 Driftwood Parkway, Cape Coral. 574-0806
• Zumba with Rebecca Frey Every Tuesday at 5 p.m. and Wednesday at noon, come join an exciting cardio workout. $7. Lake Kennedy Center, 400 Santa Barbara Blvd, Cape Coral, 574-0575.